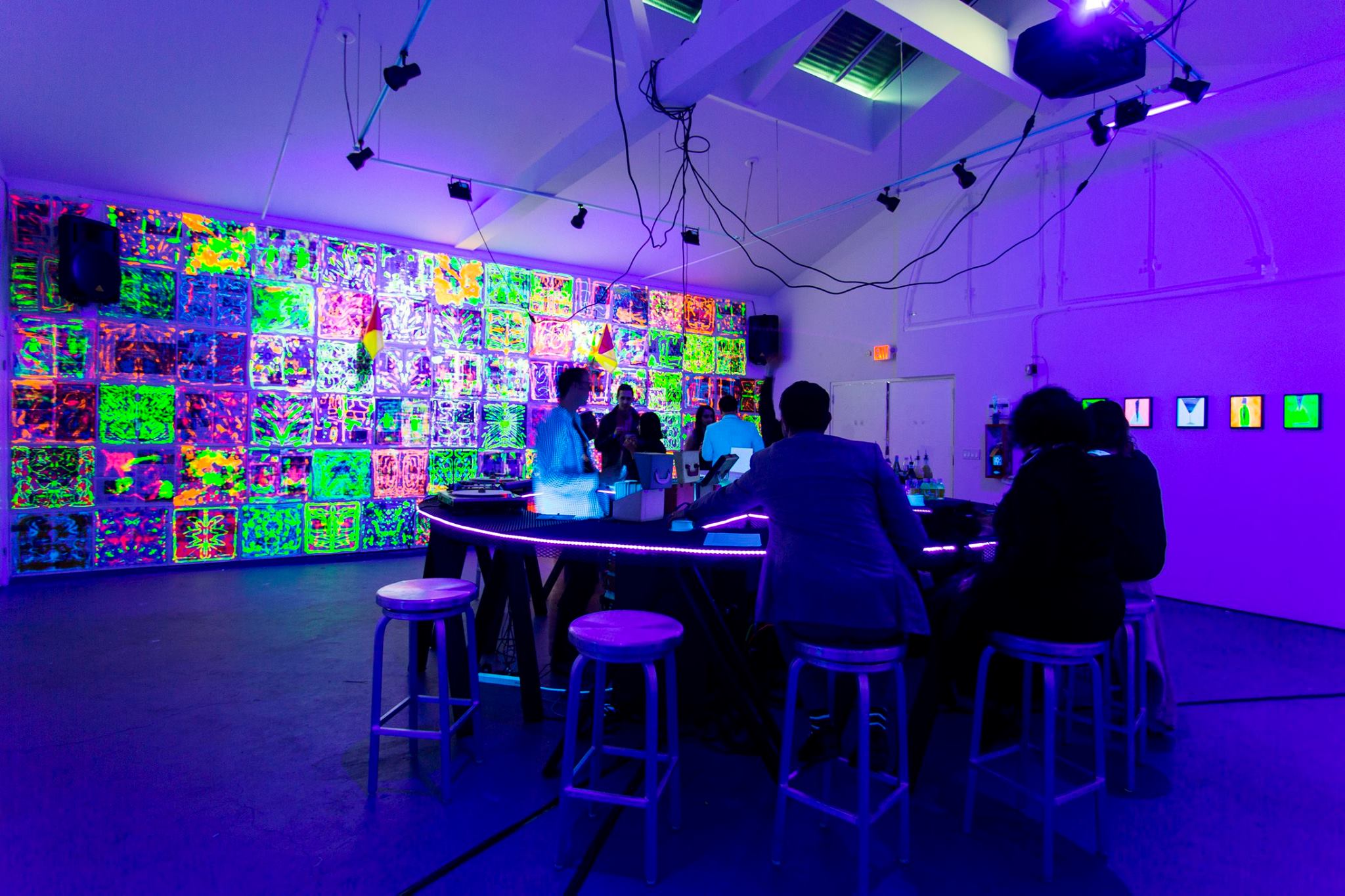 ELECTRIC ARCHITECTURE, 2017
Presented in San Francisco on the 50th anniversary of the Summer of Love. Installation included blacklight bug zappers; a series of 25 Blacklight Trap collages; a nuclear disarmament (peace sign) bar; an "N" "D" semaphore mural; and the participation of a bouncer, bartender, and rotating DJs.

Collaboration with Tony Labat.